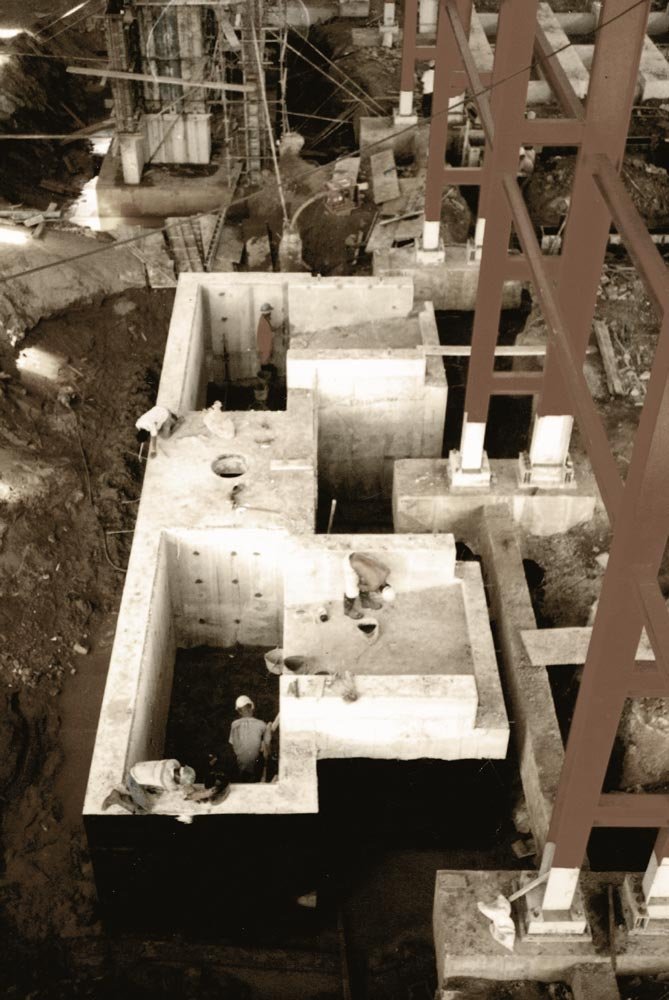 Committed To Helping Our Clients Succeed
Professional and Experienced HIA Registered Builder
On completion of study, Jose became a Site Engineer for Group Five South Africa and for the next seven years was in charge of managing projects. These projects were large scale and complex in design: Bridges, Water and Sewerage works (Civil), Factories and Warehouses (Industrial).
At age 27, with another Project Manager Jose left Group Five and they founded Marques & McKay Construction.  Jose continued as a Director in the company for the next eleven years. Their focus was commercial and civil projects.
In 1998 Jose founded Triple M Building Co in Melbourne. As a company we pride ourselves on personal attention in all sized projects from design conception through to the completion. We spend time getting to know our clients and respond to their specific needs and budgets. Our observations, together with the client brief inform a response that is specific to each project. As a result, our buildings emerge from a clear concept that determines the construction process. It is important for us that our clients feel comfortable and involved throughout the project.
We are aware that constructing a building is one of the biggest investments a person may make in their lifetime and offer our experience to provide insight and always strive to add extra value.
We Look At Building Differently
Jose Marques has been known to me for over twenty years. Through his building company, Jose has purchased land for development and I have over these many years been entrusted to sell the numerous town homes, units and apartments. I have always found Jose to be honourable in all my dealings with him. He has the correct attitude to ensure that his customer's interests are paramount. Jose is a sincere, hands on, hardworking and a committed family man who is involved in his local community and who has always shown me his belief in fairness and doing the right thing to others.
I highly recommend Triple M Building Co. I have used them on more than one project. Their workmanship, experience and professionalism allowed us to stay within budget while delivering peace of mind. A big thank you.
Over the years I have been involved in a lot of building projects from single houses to apartment blocks, I have now worked with Jose Marques several times and found him to be 100% honest in his dealings, this combined with his years of experience and ability to make suggestions to build in a more cost effective way without compromising quality or structural soundness have contributed to a happy relationship that is still ongoing, I have no hesitation in recommending Joe for any building project large or small
We can highly recommend Jose and his team. Jose was professional, timely, diligent, creative as well as practical throughout the entire process. He has built a beautiful home that flows from one room to another. Throughout the design and building we had regular meetings which made the process transparent and easy. It was a pleasure to have him be a part in building our dream family home. Thank you, Jose.
I can highly recommend the services of Triple M Building Co. We conducted a thorough search for a builder to partner with to build our architecturally designed and specified home. The design called for a number of non standard design details for the interior and exterior and we had to have confidence in the ability for the builder to deliver without compromising all the hard work we had put in with the architect. Of all the builders I spoke to Joe Marques was able meet the entire brief, talk confidently to the design and respond to any questions we had. This meant he was able to provide us with a thorough and competitive proposal and I am pleased to say that he was able to deliver on this with a team of tradespeople that delivered a high standard of work. They also responded to any requests during the build and provided support even after we moved in. Joe is a person of high integrity and was great to deal with on our project. Honest and responsive. Building a home is a significant undertaking of your time and resources. We were prepared for the ups and downs every project brings with it but it was a pleasure working with Joe and enjoyed seeing our house go up from drawings to reality.
Joe Marques built our home in 2015 and we could not speak more highly of his capability. Joe always views issues through his customer's eyes and combines his expertise to ensure the best possible outcome for the livability of the home. In our case, Joe made numerous improvements on the finer aspects of the architect's design that have proven to be elements of living in our home that we continue to enjoy to this day. Joe stuck to the budget and the timeline and we always felt he strongly advocated for our interests throughout the build and afterwards. Once built, Joe followed up a number of times to ensure we were happy with the work that had been done. We highly recommend him.